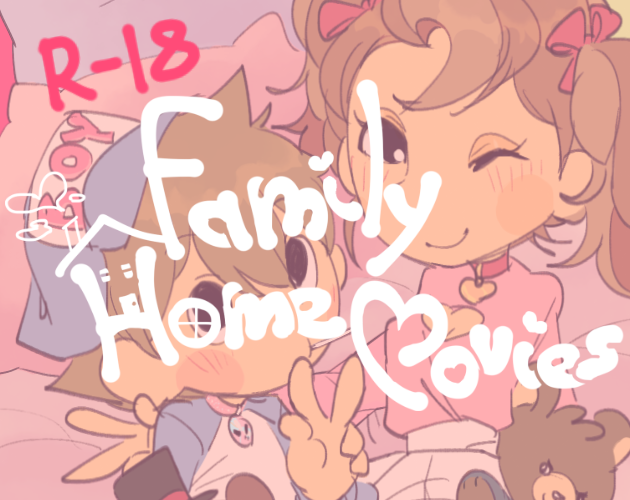 Family Home Movies
"The channel owners are just as cute as they are hungry for money!"
Flora and Luke's not-so-innocent cam channel takes an unexpected turn and ends with a foursome.
Contains trigger warnings for shota/loli and heavy dub-con
This comic contains mature themes and is therefore only for open-minded adults above the age of 18. It is a free, 8 pages long, uncensored, monochrome fancomic, please read it from left to right! This zine is a work of pure fiction and is not to be connected to real life events and individuals! Reprinting and reuploading is prohibited, but feel free to share the URL link! Thank you very much, I hope you like it!!
All characters' original copyright owner is Level-5, this is only fanwork.